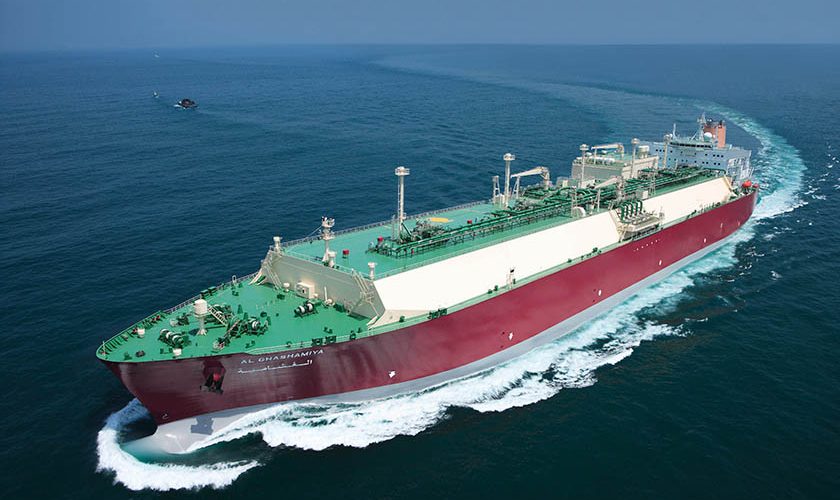 Nakilat records 13% increased profits for the first quarter of 2018
24 March 2018
Nakilat announced its financial results for the first quarter ended March 31, 2018 with a net profit of QR 217 million compared to QR 191.4 million of the same period last year in 2017, with an increase of 13%.
During the first quarter, Nakilat successfully deployed the company's strategic plans towards maintaining its global leadership in LNG transportation and the integral role it plays in Qatar's LNG supply chain. The company has managed to achieve positive results across its operations through rationalization of operational expenses, enhanced operational efficiency, and growth of our international portfolio through the recent expansion with Maran Gas Ventures Inc. to include two additional Liquefied Natural Gas (LNG) carriers. This most recent strategic alliance further strengthens Nakilat's fleet to a total of 69 vessels.
Immensely pleased with the increased profits, Nakilat's Board of Directors attributed this robust performance as a reflection of the company's strength and resilience in operating a cost effective and reliable business operations. The Board acknowledged that Nakilat has managed to maintain a steady cashflow and generate positive value for its shareholders, by capitalizing on profitable business growth.
Nakilat's Board of Directors also commended the company's dedication in pursuing excellence in safety, health, environment and quality (SHEQ) performance. Through its relentless efforts, Nakilat has earned the prestigious 5-star rating, which is the highest rating attainable, in the comprehensive Occupational Health and Safety audit by British Safety Council (BSC). Nakilat is also the first company in Qatar to be certified for new ISO 45001:2018 Occupational Health and Safety Management System (OH&S) standard by Lloyd's Register Quality Assurance.