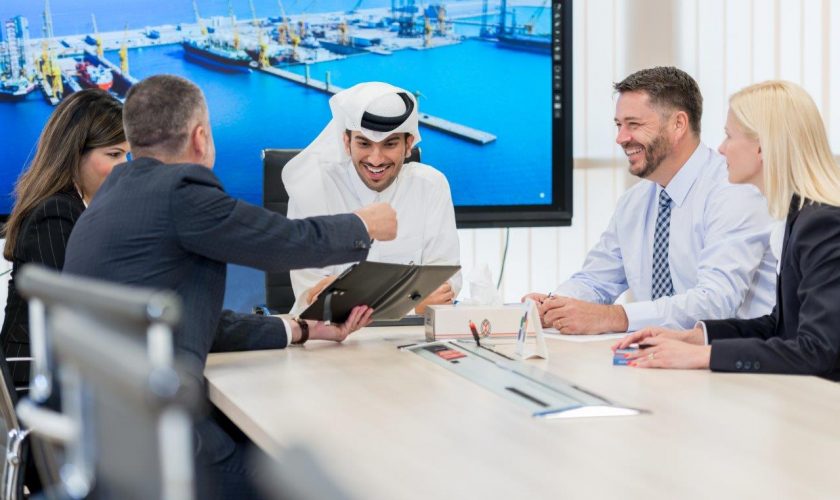 Nakilat the first Qatari company to launch SuccessFactors
18 November 2015
Nakilat, a Qatari maritime company known for innovation, has become the first organisation across Qatar to launch the globally renowned talent management SuccessFactors and integrate the Human Capital Management (HCM) suite in-house.
Since its inception, Nakilat has consistently been an early adopter of advanced technologies. SuccessFactors HCM uses futuristic cloud-based technology to increase productivity and streamline functions including recruitment, performance management and collaboration across Nakilat and its joint ventures.
Eng. Abdullah Al Sulaiti, Managing Director, Nakilat, said: "At Nakilat, we fully understand and appreciate that our employees are our most vital asset. As the first company to launch the full suite of talent management tools in Qatar, we anticipate major improvements in talent retention, productivity, employee development and business alignment through empowering leadership with the most innovative systems that enables effective decision making and to deliver long-term sustainable values."
The company believes that by empowering its workforce with the latest technology, more efficiencies will be achieved. Additionally, as the employee-base grows, a standardised and simplified way of carrying out important HR function is vital.
Nakilat is launching the SuccessFactors Talent Management suite because it recognises the importance of engagement and collaboration – two of the key areas SuccessFactors facilitates. Importantly, Nakilat joint ventures, Nakilat Keppel Offshore & Marine (NKOM) and Nakilat Damen Shipyards Qatar (NDSQ) will have full access to the system, allowing for greater synergy and efficiency on the many projects they work together on.
By partnering SAP with Nakilat, for this important move, Nakilat will pave the way for other companies in Qatar to take advantage of this impressive technology. "With Qatar's LNG transportation sector growing rapidly, Nakilat needs to attract the top talent in Qatar and support the country's workforce of the future. Thanks to SuccessFactors, Nakilat will have the most advanced solution for full visibility into their staff development, and be able to harness innovation for achieving its goals of having highly-educated employees, a healthy and safe workforce, and highly-motivated employees," said Gergi Abboud, Managing Director, SAP Gulf.