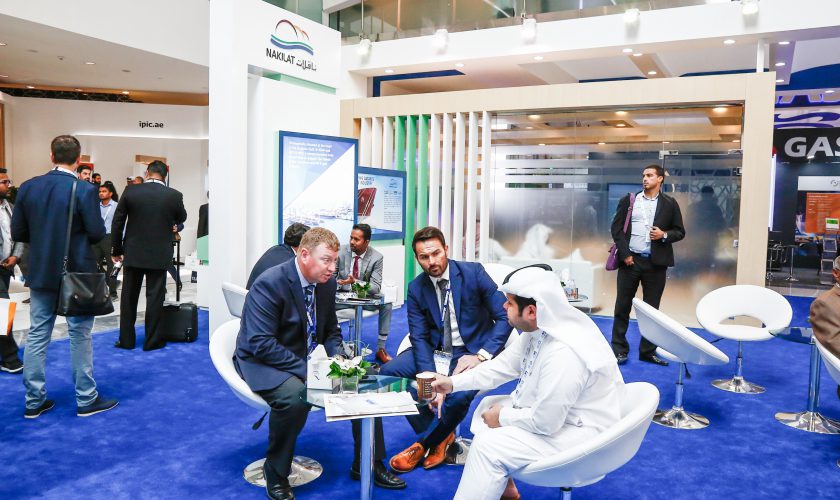 Nakilat participation in ADIPEC 2016
09 November 2016
Nakilat is currently exhibiting with Qatar Petroleum at the Abu Dhabi International Petroleum Exhibition and Conference (ADIPEC) held in Abu Dhabi between 7th-10th November 2016. ADIPEC is one of the largest oil and gas events in the region, with more 95,000 oil and gas professionals from over 120 countries in attendance.
Nakilat is showcasing its world-class shipping fleet, one of the world's largest with 63 LNG and 4 LPG carriers, as well as its extensive ship repair and construction facilities at the Erhama bin Jaber Al Jalahma Shipyard. The shipyard has undertaken various oil and gas structural fabrication projects, including a liftboat newbuild, which was delivered earlier this year. There is a dedicated area within the facility catering to the repair and maintenance of offshore support vessels, in addition to a ship building facility for naval and commercial vessels up to 170m, and also yachts.
ADIPEC presents an excellent opportunity for companies in the oil and gas sector such as Nakilat, to exchange technical ideas and expertise in addition to networking with clients and prospective business partners during the exhibition.
Eng. Abdullah Fadhalah Al-Sulaiti, Managing Director of Nakilat, commented by saying: "ADIPEC's international reach provides a great platform for Nakilat to promote its service offering to the regional and global oil and gas sector. The event will not only promote the strength and scope of the maritime activities that we are operating and developing in Qatar, but also position Nakilat as a comprehensive service provider for energy transportation and maritime services in the region."
Nakilat operates the ship repair and construction facilities at Erhama Bin Jaber Al Jalahma Shipyard in Ras Laffan Industrial City via two strategic joint ventures: Nakilat-Keppel Offshore & Marine (N-KOM) and Nakilat Damen Shipyards Qatar (NDSQ). To date, N-KOM has completed more than 600 marine and offshore projects while NDSQ has delivered 32 new build vessels.