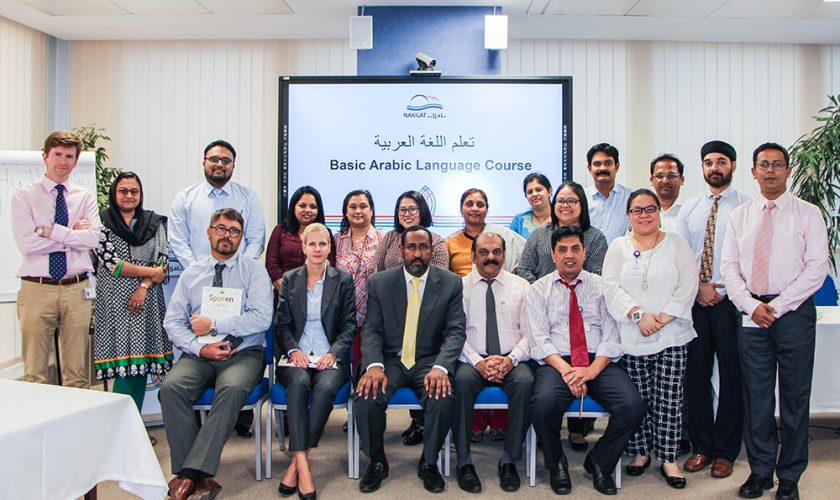 Nakilat launches Arabic language courses for employees
01 October 2017
Nakilat recently launched a beginner Arabic language course, "Taalam Al Arabia", in association with Abdullah Bin Zid Almahmud Cultural and Islamic Center.
Targeted at non-Arabic speaking employees, the 3-month programme aims to equip them with basic Arabic conversational skills, allowing them to enhance dialogues and working relationships with other Arabic speaking employees. This learning platform also provides a wonderful opportunity for wider exposure and understanding of nuances in expressions and cultures of different Arab nationalities, which is useful given the diversity of Nakilat's multinational workforce.
Nakilat encourages personal and professional development of its employees through various learning and development initiatives within the organisation as part of its human capital investment. The company offers a variety of unique learning opportunities for its employees, to enhance and develop potentials across its pool of talents towards the creation of a sustainable workforce.