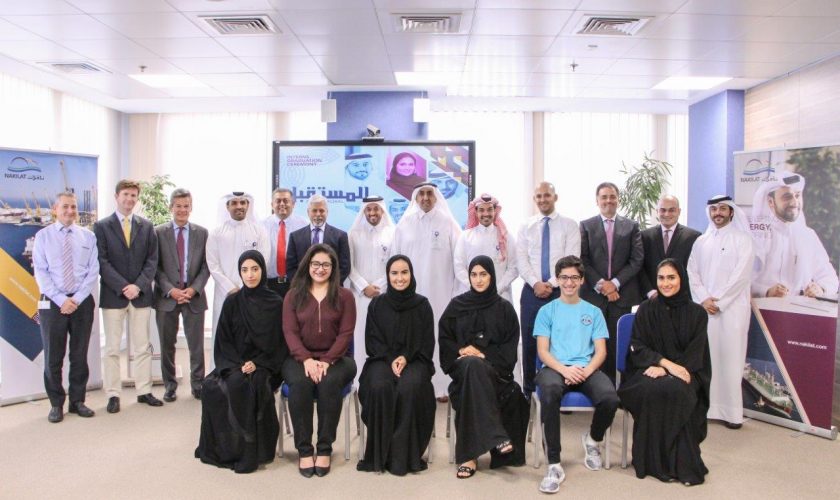 Nakilat concludes internship program in partnership with universities
13 December 2017
Nakilat successfully concluded its internship program this year, in partnership with several local educational institutes. A graduation ceremony was held to recognize the contribution and efforts of these students who interned either during the summer or fall university breaks. The students were placed in various departments across the company, such as Information Technology, Fleet, Human Resource, and more. Their presence brought about fresh ideas and perspectives from their diverse academic backgrounds, thus adding tremendous value to different aspects of our business operations.
Nakilat Chief Administration Officer Mr Rashid Al-Marri said: "We are pleased to be in partnership with some of the most reputable educational institutes in Doha to nurture and develop their young talents. Nakilat's development programs are strategically designed to groom leaders for tomorrow, leaders who will steer Nakilat towards its vision to be a global leader and provider of choice for energy transportation and maritime services. Our dedicated efforts reflect our ongoing commitment to generate capable and dedicated pool of talents for the industry, ultimately contributing to the Qatar National Vision 2030."
Investing in human capital development is the foundation of our long-term strategy for growth. We recognize that the key to our success and sustainability relies on the talent pipeline that we build, invest, develop, and nurture today. Nakilat focuses its capability development efforts through its various in-house programs such as the comprehensive National Development Program, internships to undergraduate students from various universities across Qatar, Marine Cadet sponsorship program, as well as extensive learning and development activities to enhance leadership skills within the organization.