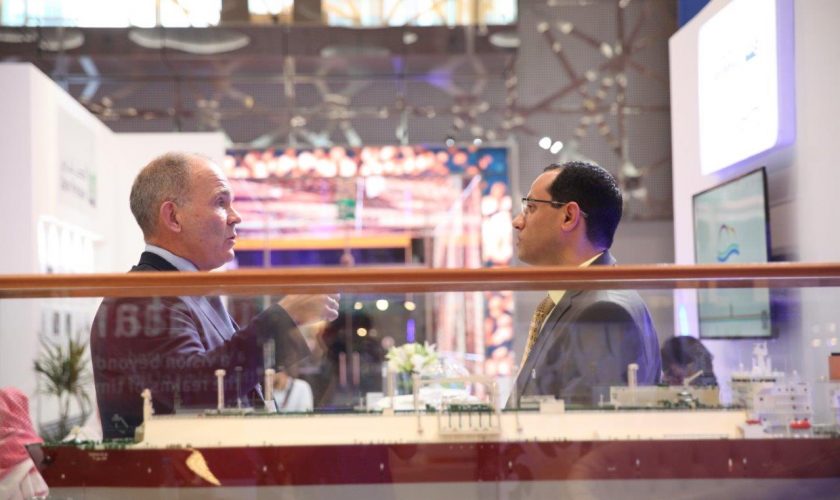 Nakilat promotes maritime opportunities at 'Made in Qatar 2017' Exhibition
31 December 2017
Nakilat demonstrated full support for the 'Made in Qatar 2017' Exhibition organized by Qatar Chamber of Commerce (QC) by participating alongside more than 300 local companies from various sectors. Under the patronage of HH the Emir Sheikh Tamim bin Hamad Al Thani, the exhibition which was held at the Doha Exhibition & Convention Center, aimed to promote local industry products and services available in the domestic market to reduce dependence on imports, as well as diversify sources of income in alignment with Qatar National Vision 2030.
The company's various business interests across Qatar offer great commercial and economic opportunities for local businesses. Via its joint-ventures at the world-class Erhama Bin Jaber Al Jalahma Shipyard, Nakilat offers a comprehensive range of ship repair and construction services for a variety of marine and offshore vessels. To date, Nakilat-Keppel Offshore & Marine (N-KOM) has completed repairs for more than 740 marine and offshore vessels, while Nakilat Damen Shipyards Qatar (NDSQ) has delivered 38 vessel newbuilds. Other joint ventures such as Nakilat Svitzerwijsmuller (NSW) has undertaken more than 12,500 tug jobs for the Port of Ras Laffan this year while Nakilat Agency Company (NAC) handles an average of 4,000 port calls annually in all Qatari Ports.
The four-day exhibition was a valuable platform to attract interests of local entrepreneurs, manufacturers and marine enthusiasts in exploring the abundance of opportunities in the shipping and maritime sector. As the essential transportation link in Qatar's LNG supply chain, Nakilat's participation at the event highlighted its commitment to promote the sustainable development of the shipping and maritime industry for the nation.