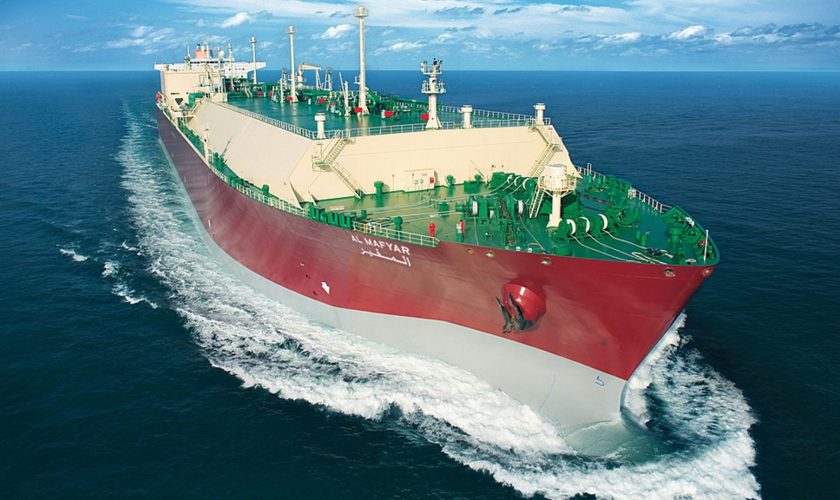 Nakilat & Shell complete 1st phase LNG carrier management transition program
20 August 2017
Nakilat Shipping Qatar Limited (NSQL) a wholly owned subsidiary of Nakilat and Shell International Trading and Shipping Company Limited (Shell), have completed the first phase of what will be the world's largest management transition of LNG carriers. Today, the Q-Max LNG carrier Al Mafyar was the 10th vessel to transition from Shell to NSQL management in 10 months, bringing about the successful completion of the first phase.
Al Mayfar is wholly-owned by Nakilat and chartered by Qatargas, with a cargo capacity of 266,370 cubic meters. The vessel built in South Korea by Samsung Heavy Industries was delivered in May 2009 and has been in service ever since. This latest vessel transition brings the fleet size managed by NSQL to 18 vessels, comprising of 14 LNG and 4 LPG carriers.
Shell has provided a range of shipping services to Nakilat's LNG fleet since it was established in 2006. These included ship management of 14 Q-Max and 11 Q-Flex LNG carriers and the sharing of shipping expertise to support the development of Qatar's LNG shipping capability.
Nakilat has worked closely with Shell over the past 10 months, carrying out comprehensive preparation and planning to ensure the safe and seamless transition of management of these essential assets to Qatar's gas supply chain. This supply chain plays a vital role in providing global energy as well as securing Qatar's aspirations for economic diversification and growth.
Nakilat Managing Director Eng. Abdullah Fadhalah Al Sulaiti said: "Nakilat is proud of this milestone achievement that has been accomplished today, and greatly appreciate the strong support and co-operation with our long-standing strategic partner Shell that has led to the successful completion of the first phase of fleet management transition. The rapid expansion of our ship management activities within a short time-span has not only contributed towards the growth of the company, but is also an indication of our commitment to be a global leader and provider of choice for energy transportation and maritime services, in line with Qatar's National Vision 2030."
Dr Grahaeme Henderson, Vice President of Shell Shipping & Maritime, said: "Close collaboration has enabled Shell and Nakilat to complete this complex first management transition phase safely and within a short-timeframe. We are proud to continue to partner with Nakilat to support Qatar's vision of building a world-class shipping business."
Nakilat's fleet includes some of the largest and most technically advanced vessels of their type and their cargo supplies energy to millions of people around the world. Shell will continue to manage 15 LNG vessels on behalf of Nakilat pending further transition phases.