Corporate Governance
Nakilat profoundly believes that good corporate governance creates a business environment conducive to long-term growth. Nakilat employs a variety of policies and processes to uphold high ethical standards and promote transparency. Our efforts are underpinned by a board of directors that provides strategic and independent oversight of our corporation's affairs.
Recognizing the relationship between good governance and sound financial performance, Nakilat strives to adhere to leading governance practices and complies to Qatar Financial Markets Authority (QFMA) governance guidelines. Nakilat governance report has been prepared in compliance with QFMA governance code and its shared with all concerned stakeholders and the public on Nakilat's website.
Our Board of Directors considers the interests of our shareholders as well as our other stakeholders. We see no contradiction between pursuing our business interests and investing into our long-term sustainability. Engagement with our shareholders through our roadshows, investor meetings and analyst calls has sharpened our focus on our core priorities, strategic vision and governance. We continue to listen to all our shareholders and other stakeholders. We see governance as a framework to align the interests of all our stakeholders behind our purpose to unlock the power of delivering clean and reliable energy to enhance quality of life for everyone around the world.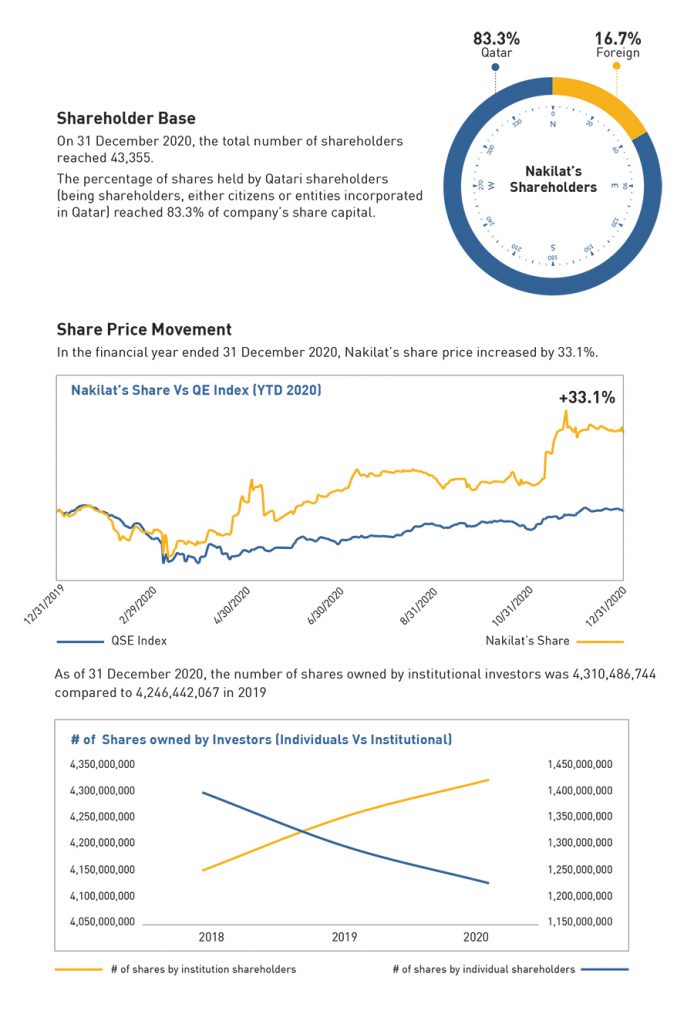 EXPLORE THE ANNUAL REPORT
Downloads
Have a Question?
Contact our Investor Relations
team